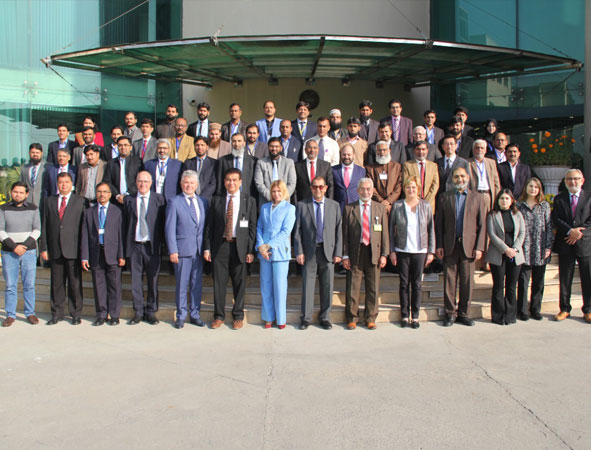 Industry Academia Linkages
Dr. Nasir Afghan
IBA faculty conducted an IAEA School on Nuclear and Radiological Leadership for Safety in Pakistan
Dr. Nasir Afghan, Assistant Professor, School of Business Studies and Director, China Study Centre, IBA, was the lead trainer and facilitator from International Atomic Energy Agency's (IAEA) School who conducted the leadership school for members of Pakistan's Atomic Energy Commission and Nuclear Regulatory Authority in Islamabad.
The leadership school for nuclear and radiological leadership is IAEA's flagship leadership training program for nuclear engineers. Dr. Afghan has been conducting these schools for IAEA in many countries including France, Turkey, Japan, Morocco, Austria and Pakistan.
---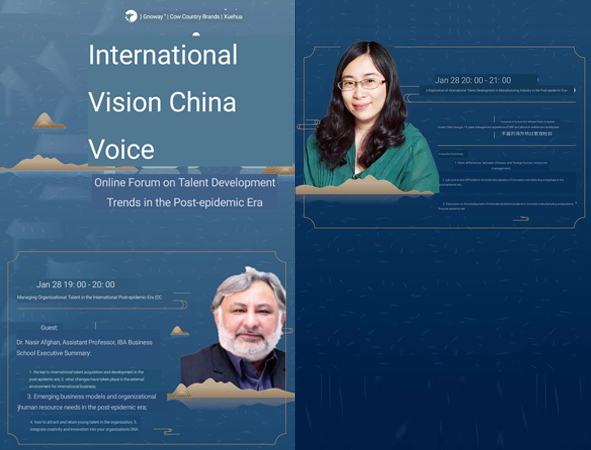 Global Participation
IBA faculty delivers a talk on Talent Development trends in the post Covid-19 era
Dr. Nasir Afghan, Assistant Professor, IBA Karachi delivered a talk on 'Global Talent Management post Covid-19' in an online forum in China. To learn how organizations in different countries are tackling the impacts of the pandemic on their overall business, Genoways (China) invited around 10 experts on international talent development practices to participate and exchange knowledge through this platform.
Dr. Afghan discussed that post-pandemic, organizations need to hire employees with a diverse and global skillset along with a sound grasp on the global language, English. Furthermore, to attract international talent, organizations need to be open to different cultures and lifestyles.
The outbreak of the Xinguan pandemic in 2020 effected the world's economy for the worst. As the pandemic continues in 2021, enterprises world over continue to face immense challenges.
---
IBA team led by Dr. Nasir Afghan
to develop app for Sindh Health Department
With the support of Health Department of Sindh, Services & General Administration Department and other emergency response departments, Team IBA, under the supervision of Dr. Nasir Afghan, will design and develop an integrated software application platform for decision making. The app will monitor supplies of medical goods such as PPE, gloves and masks etc. at various hospitals and quarantine centers across the province and facilitate the public sector organizations and private donors to send the supply by identifying the shortage of any item at any specific location. With the help of predictive analysis and data modeling, this app can predict the upcoming situation helping the government bodies to develop future plans accordingly.
The team members include IBA faculty members Dr. Sajjad Haider, Dr. Zaheer-ud-din Asif, Dr. Irfan Nabi, Dr. Faisal Iradat and Dr. Imran Khan. With this project, the IBA team will be able to contribute towards a digital transformation within the Heath Department of Sindh and other emergency response departments.