Deans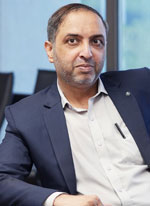 Dr. Abdullah Z. Sheikh
Professor & Dean
School of Business Studies
E-mail: azsheikh at iba.edu.pk
Dr. Abdullah Z. Sheikh is a Professor of Human Resource Management and Organizational Behavior and Dean of School of Business Studies. Dr. Sheikh holds a PhD from the University of Nottingham, UK, an MBA from Kennesaw State University, USA and a BS degree from Southern Tech, USA.
Dr. Sheikh has a diverse, global experience spanning across several continents. He has held full time faculty positions at prestigious British universities, including the University of Nottingham, and various leading Middle Eastern universities. He has performed in various capacities including, PhD supervisor at the University of East London, UK and PhD examiner for students enrolled in British and Australian universities.
Dr. Sheikh is well-published author. He has published in leading HR/OB journals including, the International Journal of HRM, Journal of Managerial Psychology, Applied Psychology, Labor History and Employee Relations. His research was submitted on behalf of University of East London, UK, to the Research Excellence Framework (REF) 2014. REF is a British government's research appraisal exercise with implications on the quantum of public funding. He has also acted as a Rapporteur for the Economic and Social Research Council (ESRC), UK in assessing the quality of public funded research.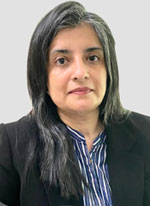 Dr. Asma Hyder
Professor & Dean
School of Economics and Social Sciences
E-mail: ahyder at iba.edu.pk
Dr. Asma Hyder is a Professor of Economics and Dean of the School of Economics and Social Sciences. Dr. Hyder is also a former Member Social Sector & Devolution at Planning Commission, Pakistan. She is a recipient of the J. William Fulbright Prize for International Understanding. She completed her Postdoctorate at the University of Pennsylvania, USA. She was a research fellow and affiliate at Sussex University, London School of Economics and Political Science (UK), and Carleton University, Canada. Most of her research attempts to explore wage distributions, labor markets, and household behaviors. Her major contribution to the Economics literature is based on household behaviors during a crisis in the world's most impoverished societies. Her work on an international study, 'Young Lives (YL),' and 'Malawi Longitudinal Study of Families and Health' (MLSFH) explores the impact of climate change on child wellbeing outcomes, i.e. cognitive and non-cognitive skills, health and food consumption, is highly cited in Economics literature. She won the grant on 'Happiness in a Developing Society', which significantly contributed to the national debate on the subject.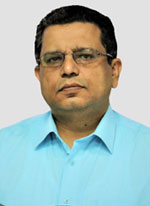 Dr. Shakeel A. Khoja
Professor & Dean
School of Mathematics and Computer Science
E-mail: skhoja at iba.edu.pk
Dr. Shakeel Khoja is a Professor of Computer Science at the IBA Karachi, and a Commonwealth Academic Fellow. He holds a PhD and Postdoctorate from the School of Electronics and Computer Science, University of Southampton, UK. His area of research includes the development of e-learning frameworks and digital libraries, information retrieval, and application of multimedia tools over the internet.
He has worked as a Lead Researcher and Project Manager for various research projects at the IBA Karachi and the University of Southampton. He has worked for the British Council as a lead consultant to evaluate their funded research projects across Pakistan. He is on various committees of HEC for project evaluation, curriculum development, and accreditation. He is also serving as an accreditation expert for Pakistan Engineering Council. At the IBA Karachi, he has served as Chairperson, Department of Computer Science from 2014 till 2020 and heads the Web Science Research Lab. He has been awarded the 'Best Teacher Award' by HEC in 2004 and 2012, and 'Best Researcher Award' by the IBA in 2014.
He carries an overall professional experience of around 25 years and has over 50 research publications to his credit.