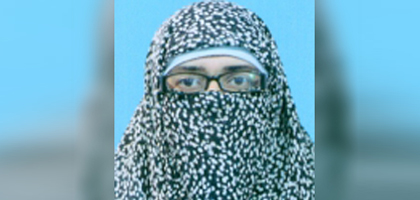 Dr. Amana Raquib
Assistant Professor and Patron Girls Hostel Society - Social Sciences & Liberal Arts
Projects
Dr. Raquib's project "Culturally Informed Pro-Social AI Regulation and Persuasion Framework" has won a grant under the Facebook Research Ethics in AI Research Initiative for the Asia Pacific.
https://research.fb.com/blog/2020/06/facebook-announces-award-recipients-of-the-ethics-in-ai-research-initiative-for-the-asia-pacific/
About this project: In this work, a culturally-informed pro-social AI regulation and persuasion framework for Pakistan and the Muslim world will be proposed. In this regard, the rich Islamic legal tradition and the work on objectives (Maqasid) of Islamic law will be leveraged for studying contemporary AI-related issues. Through the proposed framework, the project team will seek to engage with other AI ethics frameworks and propose new insights that can advance the general body of knowledge on AI/ML ethical principles and guidelines.
The PI of this project is Prof. Dr. Junaid Qadir from ITU, Lahore and Dr. Amana Raquib is the Co-PI.
Dr. Raquib has recently authored and co-authored two chapters of the book Handbook of Ethics of Islamic Economics and Finance
https://www.degruyter.com/view/title/537178?tab_body=toc-62810
About the book:
Since the financial crisis of 2007/2008, a renewed discussion on the ethics and finance is being examined from different dimensions – finance for good society, responsible finance, ethical finance, financial crimes, and financial repression. The principal objective of this Handbook on Ethics of Islamic Economics and Finance is to provide a deeper understanding of the ethical underpinning of Islamic economics and finance.