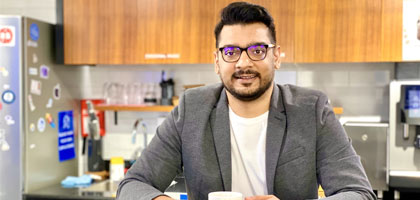 Recognition
IBA alumnus founded Retailo concludes $9 million seed round
Mr. Muhammad Talha Ansari, Class of 2012, is one of the co-founders of Retailo, which has successfully closed a $6.7 million seed investment round, the largest seed capital raised by a Saudi startup, bringing the total investments raised by Retailo to $9 million. The seed round was led by Shorooq Partners, and was joined by UK's Abercross Holdings, Silicon Valley's AgFunder and Middle-East based Arzan Venture Capital.
Founded in 2020, Retailo is the fastest growing startup in the MENAP region by three young entrepreneurs, including Mr. Ansari, with the vision of impacting 10 million SMEs by providing them the convenience of beautifully uncomplicated and value-added inventory management. Headquartered in Riyadh, KSA, Retailo has an established presence across Saudi Arabia and Pakistan, simultaneously.
Talha has an impressive track record of working in many great startups and scaling them up immensely. He joined Rocket Internet as an intern and within 18 months became the CEO of Foodpanda, one of the largest Rocket Internet companies, soon making it profitable. Soon after, he joined Careem where he worked as the Senior Director Operations for the entire Careem network.