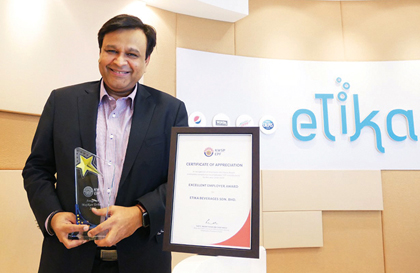 Recognition
IBA alumnus becomes first Pakistani to be awarded ACES Award
The IBA Karachi is pleased to announce that Khalid Alvi, IBA alumnus, Class of 1991, is the first Pakistani to be nominated and awarded by ACES Award under the category of "Outstanding Leaders in Asia" in 2020.
Mr. Alvi is a marketer, with 30 years of professional experience he has played an important role in the success of various FMCGs. Currently, he is the CEO of Etika Holdings, the second largest beverage manufacturer and bottler in Malaysia.