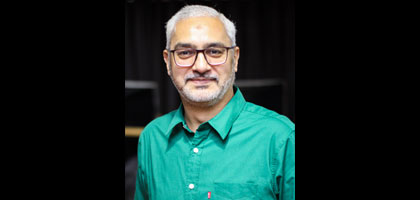 Recognition
Lt. Col. Syed Imran Naqvi
IBA student honored with a Presidential Award, Tamgha-e-Imtiaz (Military)
MBA Executive student, Lt. Col. Syed Imran Naqvi, has been conferred the Presidential Honor, Tamgha-e-Imtiaz for his immaculate disciplinary record in the Military. Lt. Col. Naqvi has served across Pakistan and abroad for the past 26 years.
During his military career, he managed career progression training for officers and represented Pakistan as a UN Peacekeeper in Africa, executing welfare projects. Moreover, Lt. Col. Naqvi also played a crucial role in Pakistani airspace defence in 2019 and contributed to engineering projects including, automating an outdated anti-aircraft gun and developing test equipment of a sophisticated weapon system.
We congratulate Lt. Col. Syed Imran Naqvi on this extraordinary achievement and wish him success in his future endeavors.