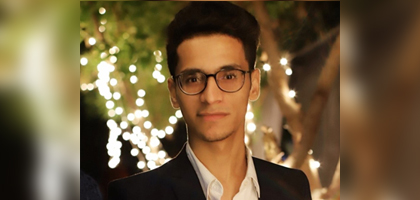 Shahzaib Ahmed, student of BS-Computer Science, hails from the city of Naushahro Firoz and resides in the village of Memon Mohalla (Ward # 2). A rising-star from a region where basic necessities are hard to come by, the thought of higher education at prestigious institutes like IBA Karachi is unheard of. Yet, Shahzaib defied the odds and completed 11 courses on Coursera!
Despite unreliable internet connection and prolonged power outages, Shahzaib showed determination to study and pass these courses. He travelled daily for a couple of miles into the city for a good internet connection and electricity, and braving the threat of Covid-19, he used to attend the online classes at his family shop and then work on his assignments to complete the Coursera certifications.
Shahzaib joined IBA in 2019 and is presently on Fulbright Scholarship.