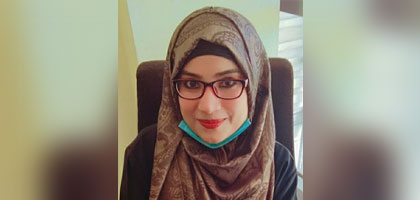 Published Works
IBA PhD Scholar co-authors a paper on Economic Growth and Capital Flight
Aysha Khatoon, PhD Scholar, Department of Economics, School of Economics and Social Sciences, co-authored a paper that has been published as a chapter in a book titled 'Economic Growth and Financial Development Effects of Capital Flight in Emerging Economies'. The book outlines the relationship between financial development and economic growth in the light of global financial crisis of 2008-09.
About the book
The book consists of 12 chapters, each exploring different themes related to financial development, economic growth and capital flight. Chapter 'Financial Inclusion Leads to Export Market Penetration: A Panel Study on Asian and African Countries' investigates how financial inclusion can increase the export markets internationally and benefit the poor who cannot use formal financial services. The chapter examines the effect of financial inclusion on export market penetration for the panel of 31 developing Asian and 11 African countries during the period 2004–2015.
The book chapter can be accessed here: https://econpapers.repec.org/bookchap/sprsprchp/978-3-030-79003-5_5f4.htm