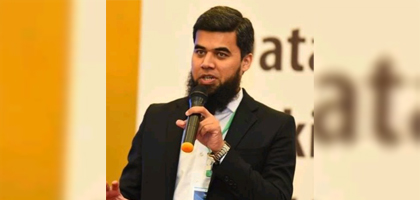 Recognition
IBA faculty project adjudged Microsoft Customer Success Story of the Year
Saiyed Shahab Ahmed, visiting faculty from the Computer Science Department, and working as Manager IT, Applications and Security at ICI Pakistan Limited, was recently recognized for his work in Information Technology by Microsoft. His story was documented as a case-study which covered his work in Cloud Computing, Data Analytics, Business Applications automation, and IT Security.
Abstract:
Pakistani manufacturing leader ICI Pakistan Limited has always striven for excellence in production across its various business units. But when systems downtime, manual processes, and complex analytics tools began slowing daily operations, the company decided to usher in a raft of user-centric solutions designed to speed up routine work, drive decision making, and invigorate corporate growth. Now, enabled by Microsoft Azure, Microsoft 365, Power BI, and more, ICI is seeing its innovative vision for data interconnectivity and seamless collaboration come to fruition, while enhancing employee productivity.
For more information on this achievement, read here: https://customers.microsoft.com/en-us/story/856068-ici-pakistan-limited-chemicals-agrochemicals-azure-en-pakistan