IBA Faculty presents research on AI Regulations at the Asia Pacific Research Initiative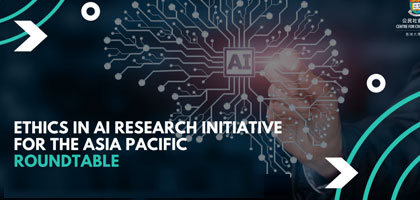 September 10, 2021: Dr. Amana Raquib, Assistant Professor Department of Social Sciences and Liberal Arts, School of Economics and Social Sciences, presented insightful research on 'Culturally informed pro-social AI regulation and persuasion framework' and 'Ethical technology assessment on AI and internet of things' at the Ethics in Artificial Intelligence (AI) Research Initiative for the Asia Pacific Roundtable. The conference was hosted by Facebook and Centre for Civil Society and Governance (CCSG) of the University of Hong Kong and was attended by over 100 AI experts and practitioners.
Details can be accessed here.