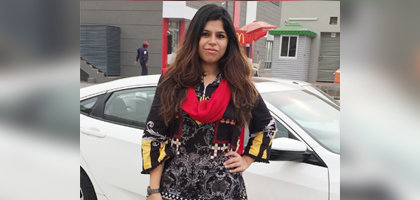 Kinza has been writing for the last 10 years. Her interest in journalism began when she started working for tohfay.com as a content writer, doing their daily blogs. She loves to read, write and stay up-to-date with current news. An aspiring writer for Daily Times, Kinza has had three articles already published in the newspaper.
Her articles for Daily Times can be found at: https://dailytimes.com.pk/writer/kinza-tahir/
Moreover, she was also recently credited for her input in a write-up for an Indian publication, The Citizen International, which can be found at: https://www.thecitizen.in/index.php/en/NewsDetail/index/16/19293/South-Asian-Rap-Caught-Between-Commercialism-and-the-Underground
She is currently interning at Sportageous and doing her MS in Journalism from IBA Karachi.