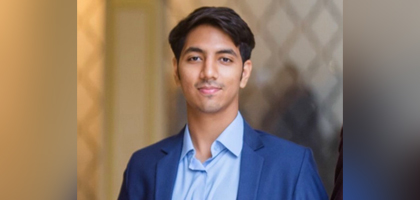 IBA student wins KASB Trading Titan 2.0
We are happy to announce that Zain Ahmed, fifth-semester student from the BS Accounting and Finance program has secured 1st position at the KASB Trading Titan 2.0.
Over 500 students from top universities of Pakistan participated in this competition where the participants were made to trade with Rs. 1 million in a virtual environment and build their portfolio within three months. Zain managed to generate a staggering return of approximately 197% ending September 30, 2020 which earned him the title.
Besides prize money, Zain has also been offered a Management Trainee position at KASB Securities Pvt. Ltd.