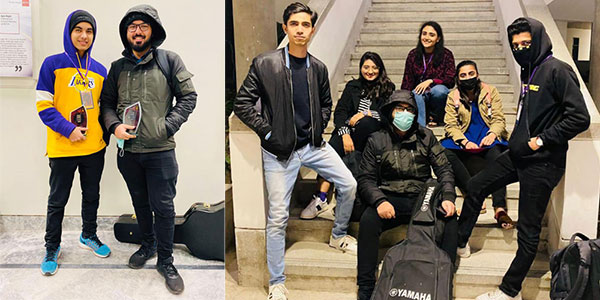 Recognition
Shariq Hassan and Mesum Abbas
IBA Music Society secures second position at the LUMS Music Festival
We are pleased to announce that a team of talented IBA students participated in the LUMS Music Festival and won second position in two categories of the competition. Shariq Hassan (MBA program) secured an award in the Originals category, while Mesum Abbas (BS Economics & Mathematics) received an award in the Electronic Music category.
We congratulate the team and wish them success in their future endeavors.