Guest speaker session on 'SAP Ariba'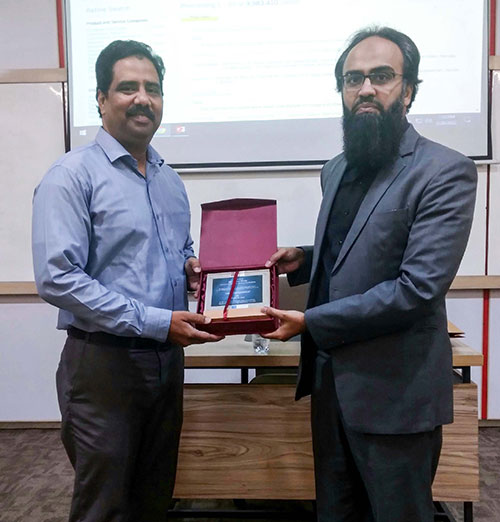 March 26, 2022: Dr. Rameez Khalid, Director IBA-CEE and the MBA Program Office, hosted a guest session on 'SAP: Ariba' for the MBA Evening students, at the IBA Main Campus. The Guest Speaker for the session was Asim Moin Khan, General Manager Business Process & Development, PTN.
This session provided an in-depth understanding of the eProcurement domain, also known as electronic procurement or supplier exchange which is the purchase and sale of supplies, equipment, works, and services through a networked system. An explanation on how SAP Ariba can equip companies to automate their procurement process, followed the session. A hands-on demo on SAP Ariba was further provided before concluding the session.