Faculty Achievement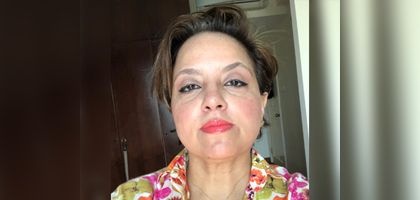 Recognition
Dr. Nausheen Anwar
Nausheen Anwar, Professor City & Regional Planning and Director Karachi Urban Lab, in the IBA SSLA Department, has won a new grant of £281,000, for her project "Cool Infrastructures: Life with Heat in the Off-Grid City", funded by the United Kingdom's Economic and Social Research Council (ESRC) through the Global Challenges Research Fund (GCRF), a £1.5 billion UK Government scheme to support cutting edge research and global impact towards the Sustainable Development Goal.
Background:
The UN's 'Cooling for All' coalition estimates that 1.1 billion people worldwide have little or no access to cooling to protect them against extreme heat. Those most at risk include approximately 630 million people across South Asia, South East Asia and Sub-Saharan Africa who reside in poor quality housing on low incomes, with limited, intermittent or insecure access to electricity and few, if any, electrical cooling appliances.
About the project:
The research project is the first comparative attempt to understand how marginalized urban residents meet their needs for cool food, water and space when temperatures in their cities rise. The project will generate new insights into the energy cultures, practices, and vulnerabilities of the urban poor and generate new evidence for urban heat action plans. The project's team of researchers will work with city authorities and marginalized communities in Hyderabad, Karachi, Jakarta and Yaoundé.
This grant is part of a larger £1.8 Million project consortium and is led by the University of Edinburgh in collaboration with the Indian Institute of Technology – Hyderabad and the Hyderabad Urban Lab, India; the Karachi Urban Lab and Institute of Business Administration, Pakistan; the Bandung Institute of Technology, Indonesia; Nanyang Technological University, Singapore; the Fondation Paul Ango Ela, Cameroon; and Ludwig Maximilians University Munich, Germany.
This project also provides a unique opportunity for a multidisciplinary team (anthropologists, urban planners, engineers, science & technology experts, architects) to come together to investigate a defining political issue for marginalized urban communities in cities across the world.
For more information about Professor Nausheen and her colleagues' initial explorations into the relationship between heat and Covid-19, read the first published output of this project: http://somatosphere.net/2020/heat-covid-off-grid.html/