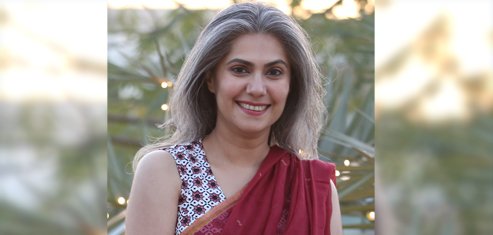 Ms. Aliya Iqbal Naqvi
Visiting Faculty - Department of Social Sciences & Liberal Arts
Ms. Aliya Iqbal Naqvi co-authored an article titled, Filming Shahbaz Qalandar: From Spectacle to Meaning. She initially worked with faculty Habib University Dr. Hasan Ali Khan on an ethnographic film about shrine culture at Sehwan, titled Shahbaz Qalandar and then proceeded to write a paper analyzing the process of using film for scholarship. The paper reflects the film-making process as experienced by academic scholars.
The film Shahbaz Qalandar explores the vital role played by the Qalandariyya Sufi Order in the spiritual life of the town of Sehwan in Sindh, Pakistan, the last remaining center of Qalandari dervishes in the world, and a major hub of intersectional piety in the wider region. Shahbaz Qalandar is a scholarly intervention into popular discourse, deploying the audio-visual impact and accessibility of film, with the aim of highlighting the religious coherence and historical continuity of the Islamic spiritual center at Sehwan.
Both the film and the paper are published on the Dastavezi site:
https://crossasia-journals.ub.uni-heidelberg.de/index.php/dasta/issue/view/845
About the e-journal:
Dastavezi is an audio-visual, international peer-reviewed, South Asian open-access e-journal, which seeks to reposition film as a central mode of knowing and thinking about South Asia. It is the first peer-reviewed journal connecting scholarly research from and about South Asia with filmic practices.