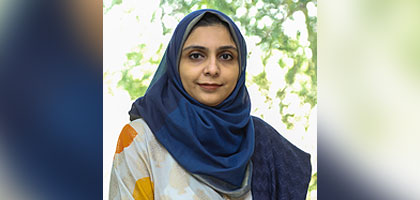 Published Works
Kanza Sohail
IBA faculty co-authored a paper on developing business incubation process frameworks

Kanza Sohail, Lecturer, Department of Management, School of Business Studies (SBS), co-authored a research paper, titled 'Developing business incubation process frameworks: A systematic literature review', published in the Journal of Business Research (ABDC = A; ABS = 3; JPI = 93).
Abstract
The business incubation process has proven increasingly important for startups, and there are now over 10,000 incubators globally, as well as a significant body of literature on the incubation process with an array of discussions on its interventions and outcomes. It is thus important to synthesize the available literature on how different frameworks can shape specific outcomes of the incubation and provide a research agenda for the future. Drawing on the Context, Intervention, Mechanism, and Outcome (CIMO) framework, we analyze and synthesize four key literature streams: incubator typology; incubator impact and stakeholders; resources, capabilities and technology; and knowledge transfer and incubator performance. The study facilitates a better understanding of the incubation process and the mechanisms used to shape specific outcomes and performance. It also discusses future directions of research, and help policymakers and incubation managers design interventions according to the specific incubator type and incubation process context.
The article can be accessed here.