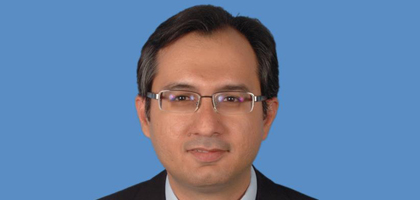 Published Works
IBA Faculty authors a book on Orientalism Post 9/11
Dr. Faisal Nazir, Visiting Faculty, Departments of Management and Social Sciences and Liberal Arts, School of Business Studies, has authored a book titled, 'Orientalism Post 9/11: Pakistani Anglophone Fiction in an Age of Terror'. The book is published by the Pakistan Study Centre, University of Karachi.
The book emphasizes the need to deconstruct the biased and stereotypical representations of Islam and Muslims that have been widely circulated in the media as well as in scholarly and academic discourses since 2001, noting the resurgence of orientalist discourse in the aftermath of the 9/11 terrorist attacks in the United States. The book explores how far and how effectively Pakistani Anglophone writers may confront and dispute stereotypical depictions.