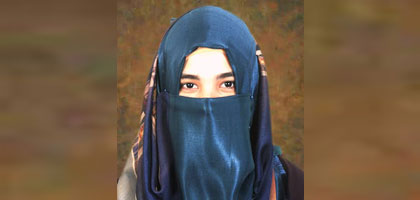 Academic Advancement
Dr. Zarmeen Nasim
Successfully defended her PhD thesis at SMCS IBA
Zarmeen Nasim, PhD Scholar and Lecturer, successfully defended her PhD thesis titled 'On Building an Interpretable Clustering Approach for Urdu Language.' The thesis was supervised by Dr. Sajjad Haider, Professor, Department of Computer Science, SMCS. Dr. Agha Ali Raza from Lahore University of Management Science (LUMS); and Dr. Muhammad Hanif from Ghulam Ishaq Khan Institute of Engineering Sciences and Technology (GIKI); were the External Examiners. PhD scholars and Faculty of Computer Science attended the session, including Dean SMCS, Dr. Shakeel Khoja, and Chairperson Dr. Shahid Hussain.
We congratulate Dr. Zarmeen Nasim on accomplishing this remarkable feat and wish her success in her future endeavors.