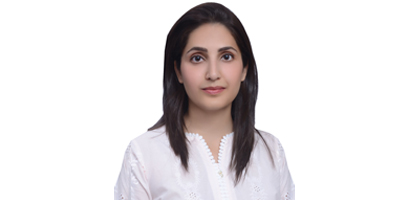 Published Works
Dr. Sahar Awan
IBA faculty co-authored a paper on the effective use of cognitive and emotional appeals in entrepreneurial narratives
Dr. Sahar Awan, Assistant Professor, Department of Management, School of Business Studies (SBS), co-authored a research paper titled 'Too emotional to succeed: entrepreneurial narratives in a prosocial setting', published in the International Journal of Entrepreneurial Behavior and Research (an ABS 3 journal).
Abstract
This paper provides insight into the effectiveness of cognitive and emotional appeals to mobilize resources in prosocial crowdfunding settings that combine the creation of economic and social value. The authors quantitatively measure the effectiveness of cognitive and emotional appeals in the entrepreneurial narratives of 2,098 entrepreneurs from 55 countries shared via the Kiva platform by performing multiple regression analysis. The findings suggest that using cognitive appeals can attract more resources than using emotional appeals. In fact, using affective language in general, and negative emotion words specifically, can be detrimental and attract fewer resources. The research contributes to the entrepreneurship and social entrepreneurship literature by linking insights from the Elaboration Likelihood Model (ELM) of persuasion and motivational framing to understand resource mobilization in prosocial settings. This study demonstrates that cognitive and emotional appeals could lead to different outcomes in contexts where entrepreneurial narratives are all framed as "doing good" and individuals allocating resources are highly socially motivated.
The article can be accessed here.