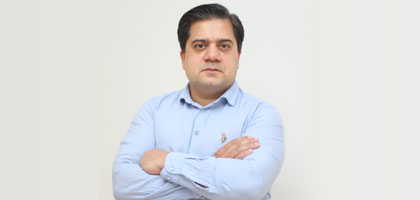 Research Publication
IBA faculty co-authors research paper about positive returns in adverse times
Dr. Hilal Anwar Butt, Associate Professor Economics and Finance, with Prof. Kenneth from the Hanken School of Economics, Finland and Dr. Mohsin from NUST Business School has published a paper with the title Reversal returns and expected returns from liquidity provision: Evidence from emerging markets in the Journal of Multinational Financial Management (JoMFM). The JoMFM has an impact factor of 1.965 and also recognized by the HEC.
The paper can be downloaded from:
https://www.sciencedirect.com/science/article/pii/S1042444X20300530
Abstract:
In this study, we document, for a number of emerging markets, that positive returns can be obtained using a short-term reversal strategy. These returns are higher for small and illiquid firms, and highest for more volatile firms. Overall, the reversal strategy-based alphas are significant when accessed through different asset pricing models. Our results provide, however, an important unexplored explanation; the reversal return is higher, irrespective of firm characteristics, when market volatility is high, and pronounced for the stocks that witness higher active investor exits. These findings reconcile with the notion that the reversal returns proxy the expected returns from liquidity provision in adverse times.
---
Associate Professor Economics and Finance, Dr. Hilal Anwar Butt's article titled, Momentum crashes and variations to market liquidity was published in the International Journal of Finance & Economics. The study contributes to the existing literature that the variation in market liquidity is an important determinant of momentum crashes that is independent of other known explanations on this topic.
His published article can be found here: https://onlinelibrary.wiley.com/doi/full/10.1002/ijfe.2249
---
Dr. Hilal Anwar Butt
Associate Professor - Finance
Journal Publications: