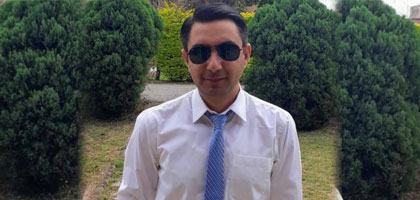 Recognition
IBA faculty secures a research grant to explore the state of governance and conflict
Dr. Faiz ur Rehman, Associate Professor, Department of Economics, School of Economics and Social Sciences, has secured an international grant for a collaborative study with international researchers. Co-researchers include Dr. Rinchan Ali Mirza from University of Kent and Dr. Adeel Malik from University of Oxford. The research aims to analyze topics pertaining to the Political Economy of Governance and Conflict.
The grant is provided by United Nations University World Institute for Development Economics Research (UNU-WIDER).
Abstract
In this project, we propose to study the impact of hybrid governance on the incidence of conflict in North-West Pakistan. For this purpose, we will use a spatial regression discontinuity design that utilizes sharp changes in governance arrangements across the border that separates the hybrid regions from non-hybrid regions. To investigate the topic further, we will use the combination of historical research archives and highly fine-grained spatial datasets. Our research will feed into established debates in political economy on the legacies of indirect rule, state capacity, and fragile political settlements.
---
Published Work
IBA faculty co-authors research article in Defence and Peace Economics
Dr. Faiz ur Rehman, Associate Professor of Political Economy at Department of Economics, School of Economics and Social Sciences, IBA Karachi, recently had his research article titled 'Does Terrorism Reduce Trust?: Empirical Evidence from Pakistan', published in the Defence and Peace Economics, W (Bronze) category. The published research article can be accessed here.
Abstract
The literature on social capital and its economic implications shows that trust plays a significant role in the transaction of goods and services. However, few studies empirically investigate the evolution of trust over time. In this paper, we show how individuals' trust in Pakistan is affected by the persistent shock of terrorism. By matching the country representative survey data with district-level terrorist attacks, we observe that exposure to terrorism is associated with lower levels of interpersonal trust. This finding is robust to various robustness checks including different indicators of terrorism risk and trust. Furthermore, our results are also consistent with the IV identification strategy.