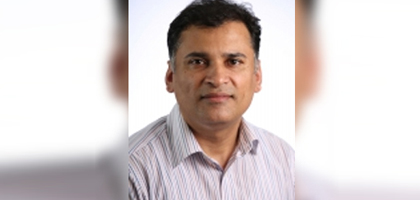 Dr. Amir Jahan Khan
Assistant Professor - Department of Economics
Dr. Amir Jahan Khan has published a research paper in the Journal of Medical and Internet Research (Impact Factor 2018: 4.945, ranked #1 out of 26 journals in the medical informatics category). The paper, Raising the Digital Profile of Facial Palsy: National surveys of patients' and clinicians' experiences of changing UK treatment pathways and views on future role of digital technology is accessible through the link: https://preprints.jmir.org/preprint/20406
This study was undertaken as part of a multidisciplinary collaborative research project "F.R.A.M.E. (facial remote activity monitoring eyewear)", an inconspicuous, non-invasive, mobile sensor device for real-time control of assistive technologies through facial expression. The project was awarded by the National Institute for Health Research (NIHR) UK, Dr. Amir worked as the lead health economist on the project.