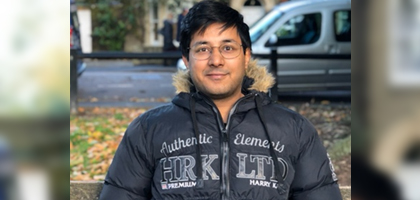 Published Works
Dr. Zaheer Ali
IBA faculty co-authors a paper on citizenship education and the routinization of violence in the lives of religious minorities in Pakistan
Dr. Zaheer Ali, Assistant Professor, Department of Social Sciences and Liberal Arts, School of Economics and Social Sciences (SESS), co-authored a research paper titled, ' "We are not equal citizens in any respect": citizenship education and the routinization of violence in the everyday lives of religious minority youth in Pakistan' published in the Journal of Diaspora, Indigenous, and Minority Education.
Abstract
This article foregrounds religious minority youths' subjective experiences of citizenship education in Pakistan to reflect on the relationship between educational curricula and religious exclusion. Drawing on narrative interviews with Hindu, Sikh, and Christian youth in the Punjab province, we demonstrate how sectarian constructions of national history and the paucity of positive representation in the curriculum inflict routinized forms of violence on minority youth and create an environment where anti-minority discriminations and prejudices can be justified. Youths' narratives also reveal how they mobilize available institutional mechanisms to challenge these routine forms of violence and reinforce their commitment to an inclusive Pakistani identity. Reforms in citizenship education curricula are therefore urgently needed to address these concerns and promote an inclusive Pakistani identity. We situate our findings both in the historical context of contemporary Pakistan and the wider region of South Asia which has witnessed a rapid growth in exclusionary religious nationalisms.
The article can be accessed here.