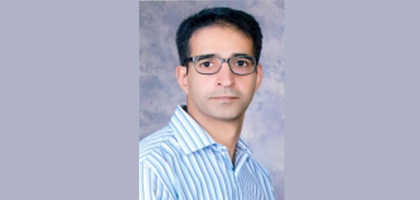 Recognition
Appointed council member of Pakistan Insurance Institute
Pakistan Insurance Institute (PII) is governed by a Council that represents professionals from the insurance industry and nominees from the Ministry of Commerce, Securities & Exchange Commission of Pakistan. Commencing this year, the PII has reconstituted the council membership by including 2 persons from the academia / higher education institution. Dr. Saqib Sharif, Associate Professor, Department of Finance - IBA Karachi, is appointed as a member of the PII Council for a term of 3 years (2020-2023) and is also part of the academic committee, operating under the umbrella of Council.
---
Published Works
Co-author of published case study on Shariah-compliant mutual funds
Saqib Sharif, Associate Professor, Department of Finance - IBA Karachi, and his colleagues co-authored a case study titled, Al Meezan Investment Management Limited: evolution of Sharīʿah-compliant mutual funds, which was accepted in the Scopus Indexed / HEC recognized case study journal.
Case overview/synopsis:
This case study focuses on Al Meezan Investment Management Limited's journey since inception. Al Meezan is a full-fledged Sharīʿah-compliant AMC and one of the major players in the mutual funds industry of Pakistan. Al Meezan offers a comprehensive range of Sharīʿah-compliant investment solutions especially designed to meet the financial goals of their existing and potential clients. The case study covers all the key events before the inception of Al Meezan, from late 1990s till March 2020. The case is based on interview with chief executive officer (CEO) of Al Meezan. The case also covers various challenges faced by Mohammad Shoaib, CEO and his senior team, to make Al Meezan a vibrant institution offering Islamic financial services.
---
Dr. Saqib Sharif
Associate Professor - Finance
He has recently completed a course on 'Financial Markets' on 'Coursera' (online delivery); taught by Nobel Laureate in Economics, Professor Robert Shiller of Yale University, USA.