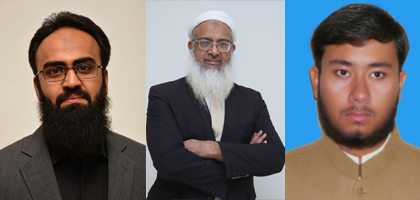 Research Publication
IBA faculty members co-author paper on Project Management Maturity in Pakistan
Ahsan Mustaqueem, Visiting Faculty – Centre for Executive Education, Dr. Rameez Khalid, Assistant Professor - Department of Management, and Dr. Syed Irfan Nabi, Assistant Professor - Department of Computer Science, have co-authored a paper that sheds light on project management practices currently used in an organization to predict a project's performance or success. Subsequently, these can also define its project management maturity (PMM) level.
Abstract:
This research assesses the current level of Project Management Maturity (PMM) in Pakistan, evaluates the gaps in the prevalent project management practices and formulates a framework to improve PMM level in Pakistan. 123 Pakistani organizations were assessed for their levels of PMM and project performance using standard project management maturity models. The average PMM level in Pakistan was found to be 2.32 (on the scale of 1 to 5) and only 24% of the projects carried out were found to be successful. This means that the prevalent project management practices are not yet fully institutionalized. Furthermore, project management training, use of project management software and establishment of PMO were also found to be positively influencing project performance and PMM level. The findings of this research can be useful to all stakeholders of projects being carried out in Pakistan especially under foreign direct investments. Global PMM level can be improved, if more similar studies are conducted with customized recommendations to improve the PMM level.
Read more: https://businessreview.iba.edu.pk/articles/project-management-maturity-pakistan.pdf