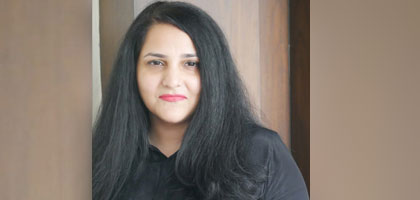 Published Works
Fatima Ijaz
IBA faculty publishes her poetry collection
Ms. Fatima Ijaz, Visiting faculty, Department of Social Sciences and Liberal Arts, School of Economics and Social Sciences, has published her poetry collection in a book titled, 'The Shade of Longing and Other Poems'. The book is available as a printed edition and an e-book. The book is published by The Little Book Company Pakistan.
The Shade of Longing and Other Poems is a collection of poems that are personal keepsakes for eras, people and places that no longer exist. The book is intended as a portal to enter these otherwise lost worlds. The collection traces the journey from one memory book to another, reaching a state of not-there, not-here, to losing faith, to finally reaching a sense of closure. On the way there are musings, detours, some games of solitaire.
For further details: https://www.littlebookcompany.net/aboutbook?book=The%20Shade%20of%20Longing%20and%20other%20Poems
---