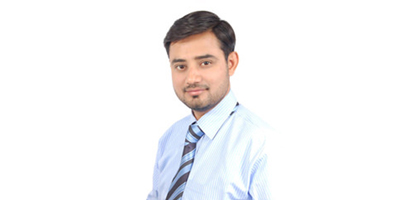 Academic Advancement
Dr. Asim Bashir Khan
First PhD Scholar from Department of Economics successfully defended his thesis
Asim Bashir Khan, first PhD candidate from Department of Economics, School of Economics and Social Sciences (SESS), successfully defended his PhD thesis titled, 'Essays in Public Finance and Fiscal Federalism'. It is one of the pioneering researches on the subject and a valuable addition to national and global literature.
Due to limitations of cross-country studies, there is a call for empirical investigation based on subnational governments. This dissertation provides the evidence based on an exclusive disaggregated balanced panel data of subnational governments in Pakistan, which is the major contribution to existing national and global literature. Three different essays on public finance and federalism aim to empirically investigate the issues of vertical and horizontal fiscal imbalances, fiscal sustainability, debt, financial performance, growth, and inequality in Pakistan. This research covers topics of both first- and second-generation fiscal federalism.
We congratulate Dr. Asim Bashir Khan on accomplishing this remarkable achievement and wish him success in his future endeavors.
---
IBA Ph.D scholar outlines educational plan to keep children in school
The report 'Bringing All the Girls to School: A Case for More Investment' authored by Asim Bashir Khan, PhD Scholar at the Department of Economic and Finance, is an attempt to not merely provide an overview of Pakistan's current state of education financing but unlike other similar attempts in the past, it also provides a detailed roadmap and spending plan to guide policy decisions. This study offers:
a detailed overview of the situation of the out-of-school children in Pakistan with a special focus on the out-of-school girls.
an extensive education sector diagnostics and identification of the core issues that limit girls' access to education.
an in-depth evidence based empirical analyses of urban and rural bias of education spending and urban & rural demand- and supply-side problems.
province/region wise analyses across all areas.
a summary of the political economy of education in Pakistan complete with an overview of the fiscal system and political priorities that impact the education sector.
a comprehensive overview of Pakistan's performance vis-à-vis education financing using time series data.
a detailed roadmap on how the structural rigidities within the country's economic system can be addressed and more revenue generated both at the federal and provincial levels to invest in education.
a concrete list of recommendations for reforms at the district level which are based on various economic and non-economic indicators.
For more information: https://pcepak.org/wp-content/uploads/2020/05/bringing-all-the-girls-to-school.pdf