"To be among the best learning institutions in Pakistan—recognized for developing potential leaders, nurturing a vibrant community of scholars and practitioners, generating innovative ideas, and promoting creative solutions that address the needs of Pakistan, the region, and the global community."
To impart quality education in business and allied fields to students selected on merit irrespective of ethnicity, gender, religion, or financial means;
To provide a teaching and learning environment that encourages critical thinking, ethical conduct, and effective decision making;
To undertake original research that enriches teaching and benefits business, government, and civil society.
Institute Profile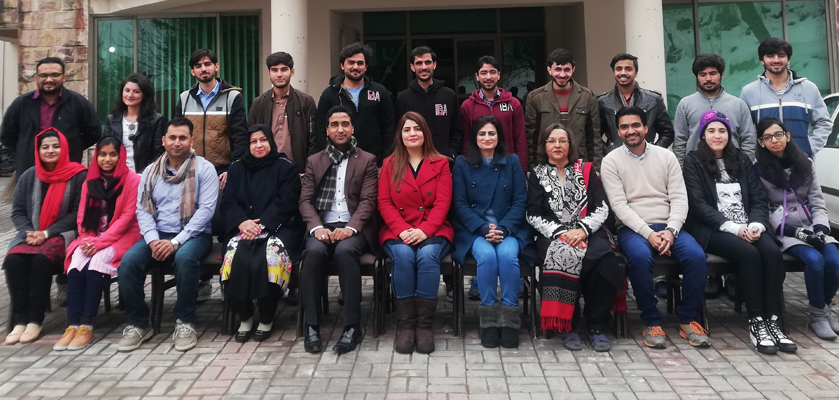 For the Institute of Business Administration, 2016 marks both the end of one era and the start of another. After completing a successful inning spanning over eight years, Dr. Ishrat handed over the baton of lBA's leadership to the next Dean and Director. To date, the IBA has been led by ten visionary individuals, and each has made his own significant contribution to the development of the Institute. Their contribution in making IBA the institution that it is today can never be discounted. But history will record Dr. Ishrat Husain's outstanding performance as a pivotal moment, one that carried the institution firmly but surely into the 21st century. The IBA today sets a standard that other institutions emulate, and serves as a beacon of hope and success for students across the nation.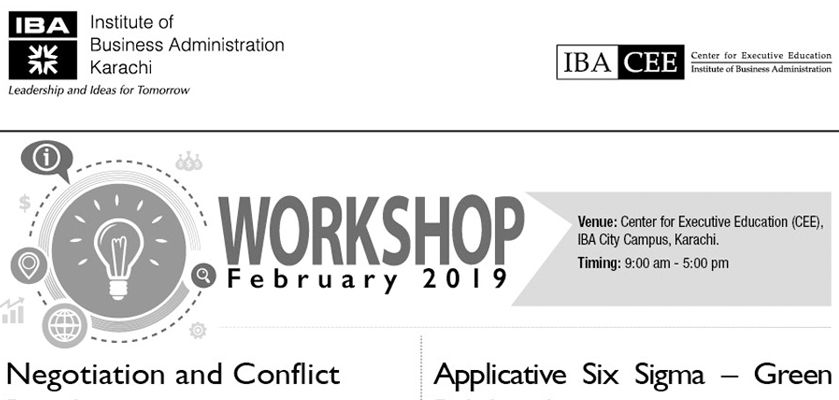 The Institute has gone through major changes over these six decades in order to embrace a wider set of disciplines in its curricula. These changes have been made in order to respond to the requirements of the society, the market and the economy. They are also an outcome of associations forged with credible institutions both local and international, and various stakeholders' most prominent being the IBA Alumni.
During the last eight years, the institute has witnessed massive developments in all areas ranging from infrastructure, accreditations, increase in programs, faculty and students to linkages; thus changing IBA's physical and academic landscape. Prominent among Dr. Ishrat's contributions is overseeing the inception and development of Centres of Excellence such as: Centre for Excellence in Islamic Finance (CEIF), Centre for Excellence in Journalism (CEJ), Centre for Business and Economics Research (CBER), Centre for Executive Education, Centre for Entrepreneurship Development (CED) and the Ardeshir Cowasjee Centre for Writing. The establishment of Centres of Excellence fulfills a crucial need by servicing both professional communities outside the institution and student, faculty, and staff within. They complement the mission of the institution and serve as crucial avenues through which the IBA gives back to the society.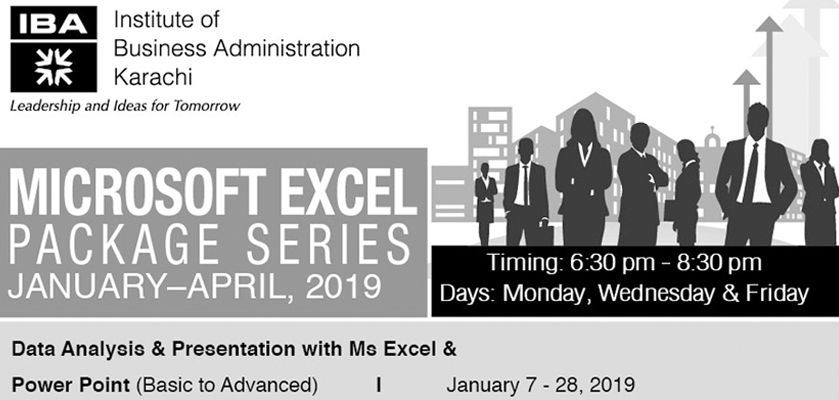 The recurrent theme of the 50 years of IBA's existence is that business education should be rigorous but also relevant and looking to the future. The IBA provides an enabling environment, conducive to scholarship and research. The faculty, staff, students and members of the industry work together to achieve learning goals. Students acquire knowledge and skills through constructive and distinctive processes that encourage them to develop understanding of business concepts and issues, think independently and to make rational choices. They are encouraged to take responsibility for their own learning, to become active participants and leaders, and to apply their knowledge in real-world context.
The IBA programs are designed to provide world-class professional managers and entrepreneurs for the business and industry in Pakistan.
A Board of Governors consisting of 17 members drawn from the representatives of the government, private sector, prominent educationists, alumni, eminent citizens and faculty oversees the operation of the IBA, sets the policy and the strategy and supervises the financial management of the Institute. The Institute is headed by Dean/Director who is assisted by Associate Deans, chairpersons of the departments on the academic side with the heads of support departments on the administrative affairs. The IBA relies on student tuition fees, income from Executive Education, and income from Endowment Fund and other funds. Capital expenditure and human resource development for faculty development are financed by grants from the Higher Education Commission, private sector and foundations.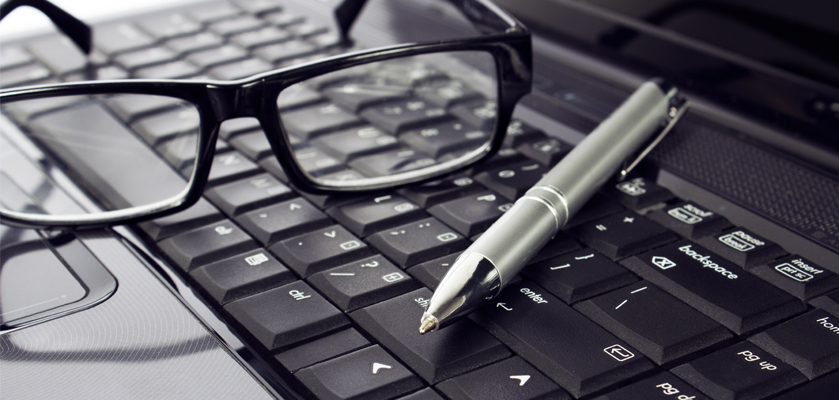 IBA has established itself as a premier business school in Pakistan with a strong track record of over fifty years of producing quality undergraduates and post-graduates in Business and Computer Sciences.

>> Action Plan
for the Implementation of the 2018-20 Priorities
Strategic Direction for IBA, 2008/09 - 2013/14
The IBA journey of excellence started in 1955 and since then there has been no looking back. IBA is and has remained an island of excellence in spite of all the challenges an educational institution in Karachi faces. It has been headed by 10 visionary leaders, who contributed in making what a legacy IBA is today. Their contribution in making IBA the institution that it is today can never be discounted. However, Dr. Ishrat Husain, who took over the position of Dean and Director of IBA six years ago, did a remarkable job, which will perhaps go down as a turnaround in IBA's history. Largely because academics and education was a passion for him, it was not a Job but a mission that he took upon himself.
Six years down the lane with the blessings of Allah (SWT) IBA under this man's visionary leadership has done the impossible. It has achieved almost all its goals and sub goals in record time of six years. Today IBA has resurfaced as the best public sector university, surpassing both public and private sector universities of Pakistan in many fields. All of this under this man's able leadership, who says the Journey has just began. He is all set to achieve new horizons and break new grounds of excellence. His vision is to make IBA one of the top global business schools not just accessible to the elite but showing complete responsibility to include the less privileged. Today's IBA takes great pride in the fact that money is not an impediment to experience the IBA excellence. Every third student at IBA receives some form of financial assistance, admission to IBA is never denied on financial grounds. Some of the other things IBA is truly proud of are listed below:
1.IBA that was established by the Wharton School of USA now has affiliations and partnerships with 15 institutions world over, which include Babson College in Boston, Indian school of business in Hyderabad, India's S. P. Jain institute and North western university in US.
2.There has been a steady increase from 30% PhD's in 2008, to over 50% today. Over 20 faculty members are currently pursuing their PhD's at leading international universities, maintaining IBA's principal position with a faculty of over 70% PhDs in the very near future.
3.State of the art physical and technical infrastructure, where thirty five new projects are completed and running.
4.Several centers of excellence including Centre for Entrepreneurial Development (CED), Centre for Excellence in Journalism (CEJ), Centre for Excellence in Islamic Finance (CEIF), Ardeshir Cowasjee Centre for Writing & Career Development Centre (CDC), Centre for Executive Education (CEE).
5.IBA has expanded; it's not just a business school. It now proudly offers a Computer Studies Programme up to PhD level, a Programme in Accounting Economics and Finance / Mathematics, a Programme in Islamic Banking & Finance, and last but not the least a Social Sciences and Liberal Arts Programme.
6.IBA has achieved the widely known South Asia Quality Assurance System in 2011. One of the highest standards of excellence. IBA is currently working on NBCAC, AMBA and AACSB the American accreditations.
7.The only university that offers a mandatory "Personal Effectiveness Course" to all its students. A "Soft skill" enhancement initiative giving IBA students a head start where ever they go, with modules on personality assessment, Emotional intelligence, Conflict management, Negotiation skills and Leadership traits.
8.90% of IBA students have job offers before their convocation.
9.Students of IBA run 27 Societies that organizes learning conferences, competitions and various activities, which makes them independent event organizers and groom their leadership skills.
10. IBA Community outreach is commendable, with its ever expanding National Talent Hunt Program (NTHP), Sind Talent Hunt Program (STHP), Sind Foundation Programme (SFP), which are now reaching out to students in FATA and the Northern areas of Pakistan.
By: Dr. Huma Baqai