Director IBA-CEIF presents 'IBA-CEIF Islamic Finance Casebook' to the President of Pakistan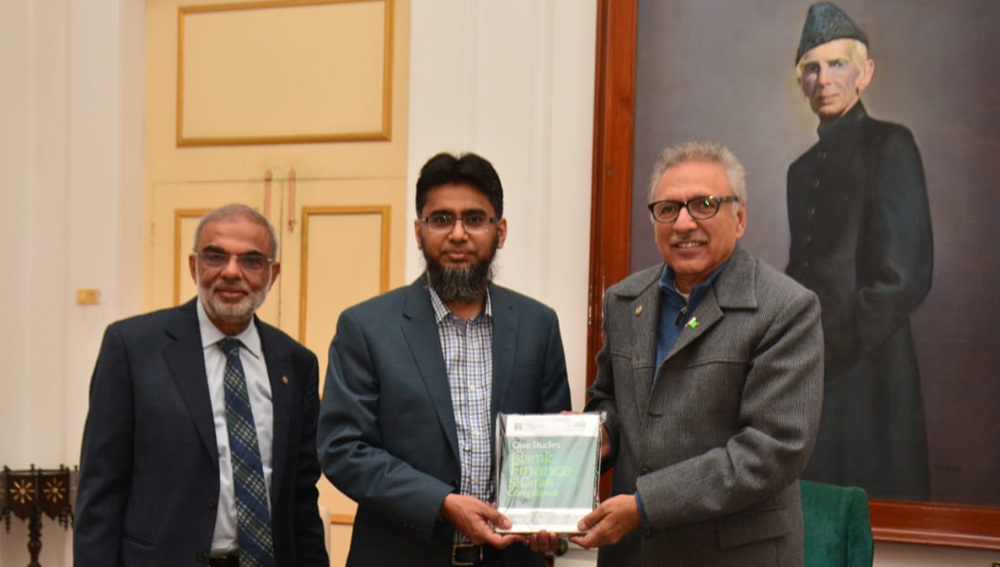 January 5, 2019: Director IBA-CEIF Mr. Ahmed Ali Siddiqui along with a delegation of Islamic bankers and regulator met the President of Pakistan Dr. Arif Alvi for a discussion on the state of Islamic Banking industry in Pakistan. Various suggestions to overcome the challenges were shared with the President who showed keen interest in the growth of Islamic banking. The President also commented that the Supreme Court has given a judgment for elimination of Riba from the economy. Distinguished attendees of the meeting included Deputy Governor SBP Mr. Jameel Ahmed, CEO Meezan Bank Mr. Irfan Siddiqui, and Member Islamic Banking Committee Mr. Muhammad Raza.

During the meeting, Mr. Ali Siddiqui presented IBA-CEIF's publication "Case Studies in Islamic Finance and Shariah Compliance" to the President of Pakistan. The casebook is one of its kind as it contains a repository of over 30 cases on various topics of Islamic Finance. The cases range from basic to advance which can be used to reinforce classroom learning. It is a compilation of contributions from industry professionals and academicians, both local and global. The book attempts to bring together the practical applications of principles of Islamic Finance and Shariah Compliance.

IBA-CEIF is actively supporting the industry through professional trainings, academic programs, conferences, round table dialogues, and focused research to solve the challenges faced by the industry today.