IBA-PSS is proud to announce Nestle Pakistan as its Gold Partner MUNIK VII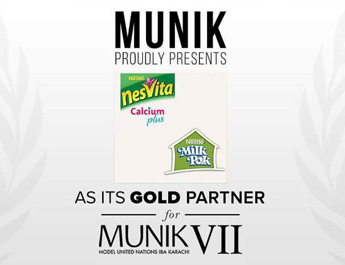 IBA Public Speaking Society is proud to announce Nestle Pakistan (Nestvita and Milk Pak) as its Gold Partner for the seventh edition of the Model United Nations IBA Karachi (MUNIK VII). MUNIK would like to thank its esteemed partners for supporting it in honing the Public Speaking skills of the youth, and in teaching the importance of dialogue and discussion in solving the crucial problems of the world today.
We are thankful to Nestle Pakistan for believing in our cause, and supporting us in it.