IBA Scholar Participates in an International Conference on Disaster Management in South Asia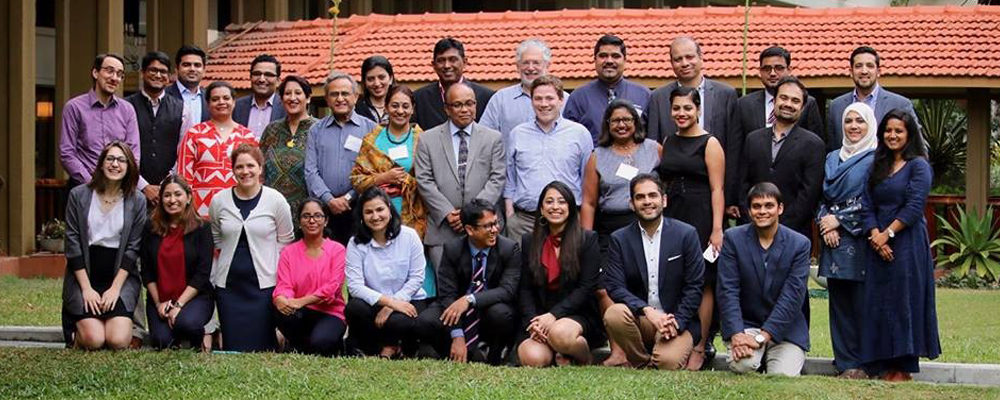 February 23-25, 2018: Mr. Asim Bashir Khan, PhD Scholar, Department of Economic and Finance, IBA-Karachi was invited by Stimson Center Washington to participate in an International Track-II conference on Disaster Management in South Asia. It was organized by Stimson Center Washington, D.C. USA and co-hosted by Regional Centre for Strategic Studies, Colombo, Sri Lanka and was held in Colombo.

Mr. Khan is the first IBA student to participate in a Track-II conference. He presented his research paper on contingent evaluation of socio-economic effects of potential disasters situation on most vulnerable spots in South Asia with a component of reforming ex-ante public budgeting and public policy framework for turbulent times.

Other participants from Pakistan included faculty members from Quaid-e-Azam University, Lahore University as well as individuals from some of the renowned national policy think tanks. We congratulate him on representing IBA and wish him all the best for his future endeavors.

The Stimson Center is a nonpartisan policy research center working to solve the world's greatest threats to security and prosperity. For over a quarter century, Stimson's experts have analyzed global threats and worked with governments, multilateral organizations, civil society, and private industry to build collaborative solutions that transcend national boundaries. Their success has earned Stimson recognition as a leading global think tank.