IBA-PSS International representation in MUNIK-VII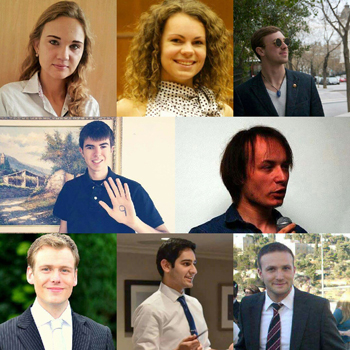 IBA Public Speaking Society is proud to announce that our mega event of the year, MUNIK VII, has gone international. MUNIK VII shall have the representation of Aryabhatta College, Dehli University, from where 6 students are coming to Pakistan to participate at MUNIK this January. The seventh edition, taking place in January 2016, shall also be hosting 8 International Committee Directors who will be arriving from various countries for which the details are as follows:
1. David Tofan – Germany
2. Daniel Gi - Canada.
3. Joaquim Candel - Spain
4. Poitr Sitnik- Poland
5. Veronica Durisova - Slovakia
6. Katrina Reslova - Czech Republic
7. Geert De Vries - The Netherlands
8. Ali Aasim – Canada
Despite MUNIK achieving international status back in 2013, MUNIK VII will have the distinction of receiving the highest number of international participants and Committee Directors seen at any edition.
This has only been possible through an interactive exchange between IBA students and these recognized personalities while representing IBA at various international Model United Nations conferences including but not limited to European Model United Nations, Model United Nations Turkey and Harvard World MUN. IBA Public Speaking Society is extremely grateful to IBA Administration for facilitating it in all international conferences due to which this society has reached heights never imagined before.