4th IBA Olympic Games 2017-18 Opening Ceremony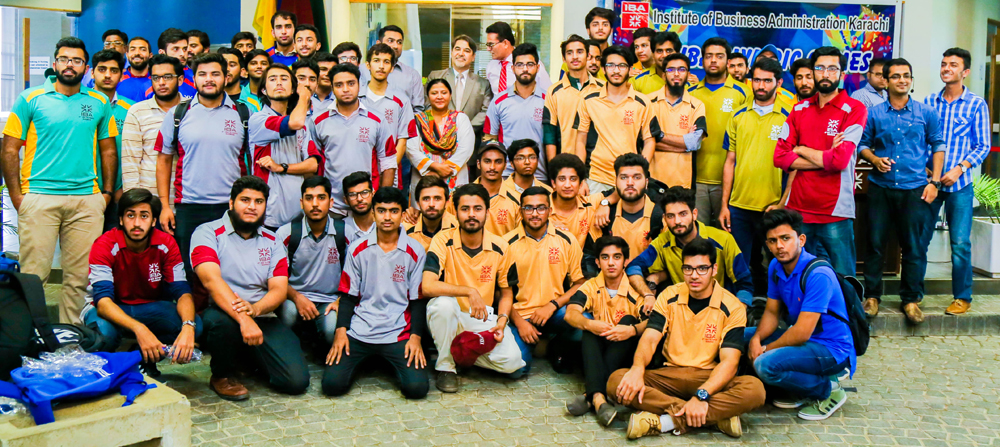 The IBA Student Center & Sports Facilities department launched 4th IBA Olympic Games 2017 starting from 12th September 2017 to 23rd September 2017. In this regards official opening ceremony of 4th IBA Olympic Games held at Student Center on 12th September which was declared open by Dean & Director of IBA Karachi Dr. Farrukh Iqbal at this moment Mr. Asad Ilyas Patron Of IBA Sports Society , Mr Gohar Raza Manager Student Center & Sports Facilities & Miss Mehjabeen Shoaib Female Sports Coordinator were also present.
In 4th IBA Olympic Games 14 different games of boys & 11 games for girls in which cricket, football. Basketball, badminton, Table tennis Fastest Men / Women, Tennis, Chess Tug Of War Throw Ball Futsal, Athletics, are included.
All over 600 student of IBA Karachi participated in this event There are 450 Bays & 150 Girls from all program BBA I, BBA II , BBA III , BBA IV , BBA V , BBA VI, Computer Science, Accounting & Finance Social Science, MBA & EMBA Eco Mathematics are taking part in this 4th IBA Olympic Games 2017.
The teams were formed after trials in each department sports students who perform in this tournament go on to their represent sports for IBA Teams.