IMC Launch 2016

IBA Marketing Club (IMC) continues to get bigger and better! October 25, 2016, the day of IMC's Grand Launch, was a clear proof of it!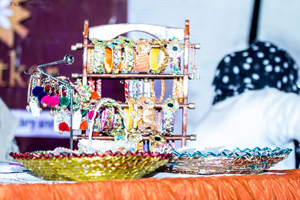 The day began like any other ordinary Tuesday with students undergoing their monotonous class schedules. However, as they wrapped up to go home, they were treated with a fun-filled and exciting carnival in the IBA cricket ground. The irresistible free popcorns, the temptingly delicious food and drinks, and everyone's favorite games instantly attracted a huge crowd. The creative stalls of jewellery, accessories, and gift items set up by IBA students, and those of renowned brands further captured the attention of curious souls. While many were lured in by the mere presence of talented and professional photographers, others attended the festivities simply to have a joyous time with their friends.

However, the fun and surprises were not over just yet! Students huddled into the garden to find the best possible place to watch the much awaited Fashion Walk. While final preparations for the event's highlight were underway, the mouth-watering items on the stalls of Karamel, Pizza Point, United King, Hunger's Pack, Kafe Kofa, and Wingitt kept everyone busy. Meanwhile, the incredible guest, supermodel Abbas Jafri arrived at the campus and people kept drooling over him.

And then began the Walk itself… Men's collection by Bien Habille, Jack and Jones, AK Fashion and female's wardrobe by Asset clothing, Pleated, and The Sait's Atelier, were showcased brilliantly by the models against the engulfing music. Our special thanks also to the make-up partners, Hafsah Bano, Nida Jamal, Ramsha Nadeem, and Nadia Hussain Salon.

The distribution of plaques to sponsors as a token of appreciation by Ms. Nida Aslam, marked the end of an amazing show. Our heartiest congratulations to the IMC team 2016–17 for outdoing their predecessors and organizing a truly Grand Launch. We wish them the best of luck and anxiously look forward to their upcoming events!