Guest Speaker Session with Mr. Nabeel Naveed
Marketing Communication Consultant at the T H-Holding Ent (UAE),
held on July 13, 2015 with the NTHP students of batch 2015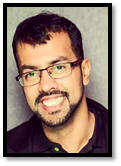 The NTHP Department had invited Mr. Nabeel Naveed, -Marketing Communication Consultant at the The H-Holding Ent. (UAE) as a Guest Speaker on July 13, 2015. Mr. Nabeel Naveed primarily hails a diversified working experience throughout his journey. Mr. Nabeel Naveed is not only a socialite but is a man with many great talents. He is an entrepreneur, an active politician, an influencer, an adventurer, a brand ambassador, a man of great marketing skills and a motivational speaker. He spoke about his life and how he reached to the place where he is now. He shared his version of happiness in life with the students. He told about three words and the fundamental importance they have in our lives. The words are:

Imagine, Believe and Achieve.

Mr. Naveed had a very humble disposition and told us to stay humble too because only humble people achieve greatness. He also said that good speakers are great listeners.

Mr. Naveed showed his breathtaking experience of skydiving over the eight (8th) wonder of the world that is the Palm in Dubai. He shared his experiences of interactions with the celebrities. He had pictures with many athletes, foreign politicians and international stars.

Here it is imperative to say that he has applied for 7 Guinness World Records and we hope he makes it to all of them.

He did share anecdotes from his life and the interactions he had with Syed Rizwan Ali Bukhari and it made the session way more interesting.

To conclude, we wish to achieve the status Mr. Nabeel has in the society and pray to Almighty to give Mr. Naveed the strength to keep on the hard work and complete all the uphill tasks the he wants to. Ameen.