Guest Speaker Session by Team Digitz in MBA Advertising Class

As part of the MBA course Advertising, Ms. Alia Hassan (Course Instructor) has always gone to great lengths to ensure that we learn from the best practitioners in the world of Advertising in Pakistan. Over the course of two months, she has called upon guests from diversified fields to share their experiences with us.

In this series of guest speaker sessions, a session was conducted on Sep 29, 2015 in which Digital Media experts from the Digitz team graced us with their presence. Digitz is a full service digital media agency focused on delivering end-to-end digital media and marketing solutions to brands and companies around the globe.

Our guest speaker's team consisted of Ms. Sumayya Hasan, a young, experienced and dynamic individual who serves as content and Communication Manager at Digitz and Mr. Murtaza Vaid who is an industry expert in Production Media sales, marketing and Digital Media Management. With over 7 years of experience in companies including Eton, Indus and Dawn News, Mr. Vaid is a qualified and talented professional who is currently serving as Director, Client Services.

The presentation focused on the speakers sharing the Company's success stories in the field of Advertising. Termed as 'The power of always on', the presentation shared with us the exciting insights of what goes around in the digital world when an ad campaign is launched. They gave us an overview of their strategies that need to be adopted in the digital landscape. Mr. Vaid discussed the evolution of digital media and its importance in this modern era. He also shared the company's work on client cases through examples. Moreover, examples of Mc Donald's and Pakistan Fashion Design Week were presented to elaborate the concept of digital media management.

Ms. Hasan talked to us in great detail about the 'Safeguard' case in context of digital media management. From formulating a strategy to managing nitty-gritty's, she presented us the story of the famous lifestyle soap. The content was not limited to Pakistan but also included the Safeguard campaign around the globe particularly in IMEA region. Challenges of the project were also shared thus making it a complete package of knowledge to learn from.

What made the session interesting was a friendly yet professional environment in which the speakers conducted the session. It was a two-way communication which immensely benefited the students.

To say the least, we are highly indebted to the Digitz team for their time and effort make Ads fun learning for students. We wish Ms. Hasan and Mr. Vaid all the best in their future endeavors and hope that they will come back for yet another fun filled session.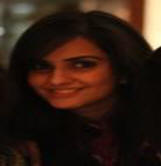 The article is written by Saba Khan. The writer is a part-time student and currently pursuing an MBA degree from IBA.