IBA MBA Class China Field Visit 2016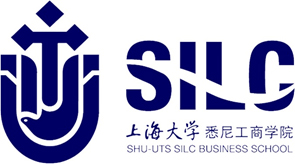 On the night of Friday 8th of January 2016 around 10 PM, a group of 19 IBA students and two faculty member left the Jinnah terminal for Shanghai, China. The sole purpose of the trip was to draw comparative industry analysis between China and Pakistan of four different industries namely, Automobile, Textiles, Pharmaceutical and Cement. This study tour was part of the International Field Project Course BUS-551, MBA CHINA FIELD PROJECT 2015-16. It was an absolute learning experience for the students and the faculty members.
IBA had been very helpful and supportive towards this whole field trip project and we all are very grateful to IBA especially to our dedicated faculty members, Dr.Nasir Afghan and Dr. Rameez Khalid. We believe that IBA should continue with such international courses so that students are exposed to global changes and evolution. Most importantly, it is of great value to learn about opportunities that await us. These sort of courses provide an insight into global business management and changes that are essential for future leaders to learn and have a great deal of knowledge over it.
SILC Business School, Shanghai University was an absolutely welcoming platform for us all, with so much love and humbleness, we all felt welcomed at every step. The Shanghai University which is founded in 1994 comprises of three campuses, namely YanChang campus (where we stayed), JiaDing campus and Bao Shan campus. The infrastructure of the campus is a noteworthy factor, with each building having a coffee place, cafeteria and a stationery shop. The campus is constructed in a spacious manner with enough spaces allocated for outdoor sports, buses, point parking and for a track around the campus. SILC is a dynamically designed business school with international faculty members who are extremely proficient with their teaching. Our stay at the university was marvelous, from the accommodation, to the breakfasts, lectures and industry visits, SILC had made it all worthwhile. We would like to pay our gratitude to Angela Qin and to our 6 Chinese buddies, who supervised and escorted us on all our visits.
We were staying at the international students' hotel, which was absolutely fantastic. The only problem at times we had was the language problem since majority of the people didn't understand even English, but all went well since we used gestures and actions to explain things out, though it turned out to be a game of dumb charades in the end.
Early in the morning around 10 AM, we used to have our lectures in the Wenbo Building room 210, JiaDing campus. The faculty of the university are extremely proficient and have a huge command over their area of expertise. Most of them had done their Ph.D. from foreign universities and had opted to come back to China and teach here. All the lectures were very interactive especially the lecture on China Pakistan Economic Corridor CPEC by Dr. Maoguo Wu.

Visit to Dianshan Lake Textile Mill
Upon our arrival to the textile mill we were greeted by the Production Manager and the Marketing Merchandiser of the mill and were then assorted to the stitching floor of the factory. The factory from the outlook seemed quite old. During the brief introduction one of the company representative told us that the factory was established in the year 1984, and use to manufacture silk fabric. However, as the demand for silk went downstream the company changed its focus towards sportswear. Sportswear industry is experiencing a rising demand for quite some time now and is one of the most focused areas of the textile research and development. Though the company did not had any particular setup for R&D, but is still managing to survive in the competitive landscape by catering to a large base of European clients, thanks to the Chinese reputation for quality textile products. Angela Qin our mentor in China was with is the whole time along with the two facilitators Merlin and Shelly who made it possible for us to understand the Chinese language by translating it in English. The factory can produce unto 150,000 pieces per month with a workforce of 450 employees. The office staff consisted of around 200 employees that includes the staff in the head office in main Shanghai as well. We then proceeded to the CAD/CAM department equipped with Chinese make pattern cutting machines. These patterns in form of soft copies are fed in the printing machines which translate the designs on the fabric. We then proceeded to the packaging area where individual products were carefully inspected and are kept in their respective packages.

Visit to Shanghai CP Guojian Pharmaceutical Co., Ltd.
We met Lawrence Song, Senior Business Manager, International Business Department and Hari Shankar, Regional Manager, Overseas Business Department. They delivered a very informative session about the company and provided us some thoughtful insights.
Shanghai CP Guojian Pharmaceutical Co Ltd (CPGJ) is a biopharmaceutical company that was founded in January 1998. The company headquarters are based in Zhangjiang Hi-tech Park, Pudong New Area in Shanghai, China and it is involved in a range of new biotechnology production methods such as antibody screening, antibody structure re-modelling and high expressing cell line generation.
The company is controlled by China International Trust and Investment Corporation. CPGJ is committed to the R&D, pilot scale development, industrialization and commercialization of antibody drugs. It has grown into a leading company in China's antibody sector that provides targeted drugs for cancer, autoimmune diseases and organ transplantation immune suppression treatment.
As an R&D-based biopharmaceutical company, CPGJ has successfully developed its core technologies to continuously develop and commercialize new biologics therapies. CPGJ's antibody manufacturing capacity is among the largest in the industry.
The company has a capital of ¥686 Million and is financially supported by Hong Kong CITIC Pacific Ltd and the Shanghai Lansheng Group.
The company has around ten therapeutic antibody treatments in its pipeline that are due to be released to the market or undergo clinical trials." – Hari Shankar, Regional Manager, Overseas Business Department
Visit to Volkswagen Company
After a much energy filled lecture by Dr. Wu Maoguo at the JiaDing Campus, who talked so much about the China Pakistan Economic Corridor that now none of us can wait to see it getting started in Pakistan, we left for the automobile industry visit for the Volkswagen Company, which is headquartered in Anting, China. At the Shanghai unit, the receptionist gave us the tour around the factory. Initially, we saw a video about the company, explaining how it had evolved over the years. After that we were given a brief introduction about the company's operations in China, this was done in the lobby area where we were free to take pictures and admire some of the amazing Skoda models kept on display. Finally we went on to the Assembly lines area on the little cart bagees, and explored the entire process of production and manufacturing.
Visit to Bao Steel
On our last industry visit we went to the most humongous industry of Shanghai, namely, Bao Steel. It was set up in 1978 and have a current employment of 180,000 workers. Bao steel is involved in manufacturing two products: hot rolled steel and cold rolled steel, with a production capacity of 30 million tons of steel.
We observed the procedure for the manufacturing of hot rolled steel. There were three manufacturing lines, but only one was open to public while the other two's manufacturing process was kept under the cost. The two lines that were not open to public were used to produce cold rolled steel. The capacity of the hot rolled line is 5.9 million tons, while the aggregate capacity is 30 million tons. In the hot rolling workshop we observed piece of metal, 23 cm thick and 10m long, being converted into hot rolled sheet through various manufacturing techniques, at a temperature of 1100 Celsius Degrees.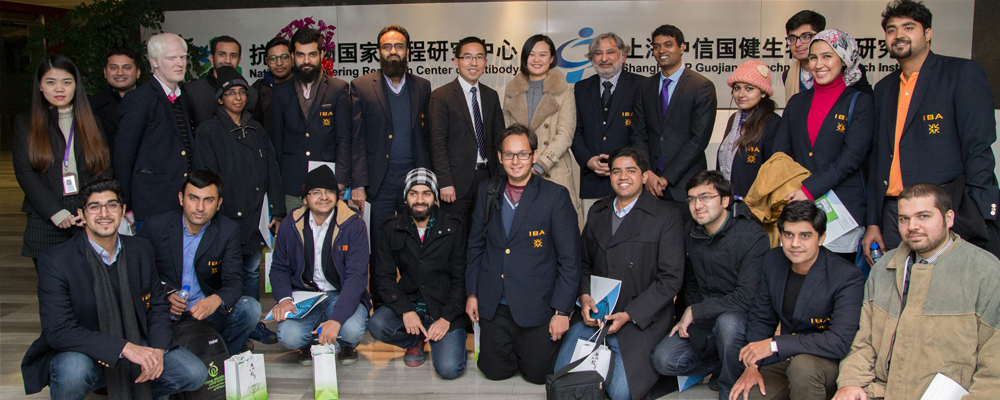 About the course:
BUS-551: International Field Project Course
MBA CHINA FIELD PROJECT 2015-16
In collaboration with SILC Business School, Shanghai University
International field trips and study tours are popular forms of teaching and learning across the globe in the MBA Program. To give our MBA students exposure about nature of globalization and Global Mindset, a new elective "International Field Project Course" has been offered from fall 2015. Comprised of faculty-led foreign and local trips, this course has been designed to enrich the curriculum and pedagogy at IBA. Both students and faculty advisors would add value in academics by bringing with them enhanced knowledge of best business practices followed around the world through visiting different international and multinational corporations, top universities, international organizations, factories, industries and cultural sites.
Learning Outcomes:
1. Micro Level: Understanding of firms' operations
2. Meso Level: Industry and sector level analysis
3. Macro Level: Understanding of businesses and economies at national and international level.
Shanghai turned out to be city of positive energy, the Chinese people sure have a soft heart for Pakistanis and we felt welcomed wherever we went. Also, the best things about Shanghai was the peaceful environment, from the opera music being played in the buses and the restaurants to the noiseless electric motorbikes on the streets. This helped us to think about how life is indeed beautiful and we can surely do great many things.
The Chinese culture is very similar to Pakistanis, with the love for food, music and luxury. Also, people show hospitality towards each other to maintain good relations. The concept of bargaining is very strong in China especially in the fake markets of Shanghai.
We loved the tour to Shanghai, China and would love retuning back to the land of utter love and humbleness. In Shanghai, we had spent some of the most remarkable moments that will be cherished for our lives to come and we hope the energy and spirit it has delivered to us will remain with us for the rest of our lives and help us accomplish many great achievements ahead.
Written by: Amna Khan, Shoaib Wahab & Zunaira Gwadri
Photography by: Obaid Ur Rehman.