An Educational Trip to Pakistan Security Printing Corporation (PSPC)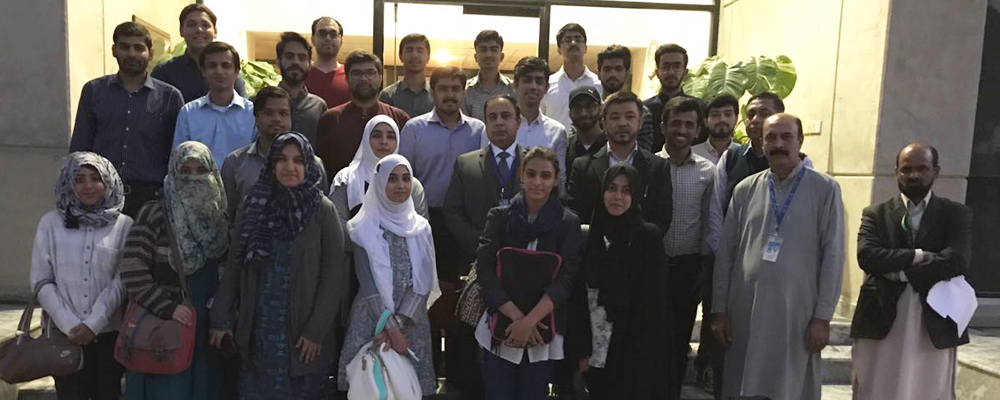 December 8, 2017: The students of the Regulations and Financial Markets course, taught by Dr. Irum Saba visited the Pakistan Security Printing Corporation as an educational trip. The trip was planned to give the students of Finance, a hands-on experience on the making of the valuable asset of the country, 'The Pakistani Rupee'.

PSPC is the only National Organization in Pakistan producing strategically important security paper products for the nation. It manufactures banknote papers, prize bonds, non-judicial stamp papers, share certificates and watermarked certificates/ degree papers for various educational institutions of Pakistan.

For the very first time, students of a university had been allowed to enter the highly restricted and guarded factory of PSPC.

The students were welcomed by the staff, followed by a presentation by a PSPC official, who explained all the procedures in relation to currency production. It was a moment of pride to know that the Pakistani Rupee has the most complex design with 27 built-in security features compared to any other currency in the world.

The students also toured the printing factory, where the actual printing of the currency was taking place under the supervision of the rangers. All the processes from the printing, numbering and cutting to packing in secured boxes takes place in the factory, which is built in the vicinity.

The trip was concluded with a short meeting with the MD, PSPC, Mr. Haroon Rashid, who welcomed the students and shared his well wishes for their future.

The students of the Regulations and Financial Markets course thank Dr. Irum Saba for arranging the trip and providing us with a unique learning opportunity.